STAC Summit, 26 Apr 2018, London

STAC Summits bring together industry leaders in architecture, app dev, infrastructure
engineering, and operational intelligence to discuss important technical challenges in
the finance industry. Come to hear leading ideas and exchange views with your peers.
WHEN
Thursday, 26 April 2018
STAC Exchange (exhibits) opens at 8:30am
Meeting starts at 9:00am
Networking Lunch at ~12:00pm
Conference concludes ~5:00pm
Reception immediately following.
WHERE
America Square Conference Center
17 Crosswall, London EC3N 2LB

Partial Agenda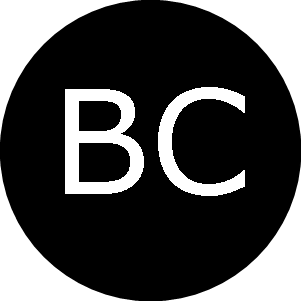 Big Compute

Fast Compute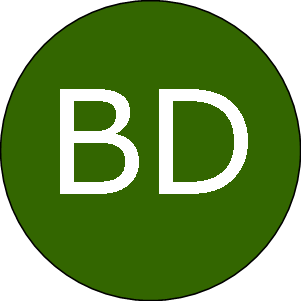 Big Data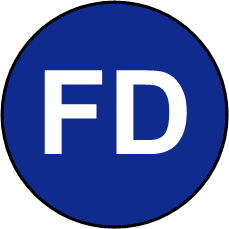 Fast Data
AI from the Chief Investment Office to the Trading Desk: Collaborative Filtering for regime detection and Deep Learning for trades

Gaurav Chakravorty, Co-Founder, Qplum

Qplum is a hedge fund that successfully applies artificial intelligence techniques to trading and investment. As co-founder of the firm and a machine-learning expert, Gaurav will focus on two use cases in this talk. The first concerns Chief Investment Offices, which are growing their in-house machine learning teams to fine-tune their allocation to strategies, both traditional and alternative. Gaurav will present a novel approach to deciding asset and strategy allocations, inspired by research in recommender systems. The second is the application of Deep Learning to trading. Gaurav will discuss what techniques qplum has found useful, as well as what blind alleys they've gone down. With these cases as context, Gaurav will then address some of the technical and operational aspects of AI. What are the key bottlenecks in training and inference? Which software frameworks and which hardware platforms have proven most useful for those workloads? What does a deployment look like? What are the scaling challenges and the key drivers of cost?
Making data science pay: Mastering the challenges of analytics operations

Michel Debiche, Guest Analyst, STAC

Many asset managers, hedge funds, brokers, and other financial firms are under pressure today to improve profitability through better application of technology to data. Some of them are looking to extract value from new kinds of information, while others are more focused on improving the yield from data they already have. But all of them are turning to data science and its most intriguing subset, machine learning, to analyze these datasets. However, many enterprises struggle to derive business value from these analytics, irrespective of the scale of their data science investment. Putting the models into production so that they feed either human or automated decision systems is typically slow, ad-hoc, and expensive. Once in place, all too often the data quality is poor, the operational support is inadequate, and the model success decays over time. As a former quant who learned the hard way how to build effective analytics operations, Michel believes that CTOs and Heads of Research need to treat data-driven analytics as an industrial process. This does not mean squashing the creativity out of data scientists. On the contrary, Michel will argue that the right technology frameworks and end-to-end processes can liberate the creative energy of data scientists while maximizing the value they deliver to the business. In this talk, he will make his case.
STAC Update: Big Workloads

Peter Lankford, Founder & Director, STAC

Peter will present the latest benchmark results for big data workloads like tick analytics and big compute workloads like derivatives valuation.
Battle of the bottlenecks: Accelerating workloads that combine big data and big compute

Speakers to be announced soon

Some workloads have such simple compute and such large datasets that they will always be bottlenecked on I/O. And some workloads do massive computation while inputting and outputting very little data. But what about the workloads that involve both big data and big compute? These are on the rise, whether it's backtesting increasingly complex trading strategies, processing natural language and other unstructured data, or analyzing and aggregating risk across numerous scenarios. For workloads like these, the bottlenecks tend to shift depending on the technologies used to handle them. As I/O gets faster, there's more pressure on the compute. As compute accelerates, it exposes limitations in I/O. We'll ask a panel of experts to discuss these hybrid workloads and the best ways to handle them. What are the leading techniques for acceleration? How can a firm bring those techniques together in an easy-to-use manner?
STAC Update: Cloud

Peter Lankford, Founder & Director, STAC

Increasing the use of public, private, or hybrid clouds is high on the agendas of many financial firms. However, when making cloud decisions, these firms face a number of questions and obstacles in areas like security, price-performance, and functionality. The new STAC Cloud Special Interest Group (SIG) is a group of financial firms and vendors that has set out to standardize methods of assessing cloud solutions, facilitate dialog and best practices, and guide a testing program. Peter will explain what it's all about.
Tyranny of choice? Dealing with rapidly evolving on-prem and cloud storage options

Speakers to be announced soon

Innovation and scale economics are rapidly improving the storage products and services available to enterprises today. On one front, new kinds of silicon are either improving flash performance or decreasing its cost while driving innovative use of high-speed interconnects and various form factors. On another front is cloud storage, which is important either because of its inherent attractiveness or because it is required in order to support compute jobs in the cloud. To these forces, add the fact that enterprises are still deploying ever-cheaper hard disks and tape, and the picture gets quite complex. In fact, it might approach a classic "tyranny of choice", where the increasing proliferation of options make it difficult for a business unit to commit to a strategy. We'll ask our panel to address several questions in an effort to free us from this tyranny. These include: What are the most important technologies a firm should be sure to leverage in its storage strategy today? Where are things heading? How can a firm position itself to benefit from future innovations in both on-prem and cloud technologies? If a firm has many storage options, how should it figure out where to put what data and how to migrate that information as it ages, as workflows change, and as technology advances?
| | |
| --- | --- |
| | Additional Big Workload sessions to be announced |
| | |
STAC Update: Time Sync

Peter Lankford, Founder & Director, STAC

Peter will provide the latest information regarding STAC-TS tools and research in the area of time synchronization, timestamping, and event capture.
STAC Update: Fast Data

Peter Lankford, Founder & Director, STAC

Peter will discuss the latest research and Council activities related to low-latency/high-throughput realtime workloads.
| | |
| --- | --- |
| | Several Fast Data sessions to be announced |
| | |
Innovation Roundups

Full lineup to be announced shortly

A growing list of vendor presentations from firms including Chronos, Endace, Enyx, Exablaze, Levyx, Metamako, NovaSparks, quasardb, Redline, Solarflare, Spectracom, and more.
| | |
| --- | --- |
| ~5:00pm | Networking Reception |
&nbsp
PLATINUM SPONSOR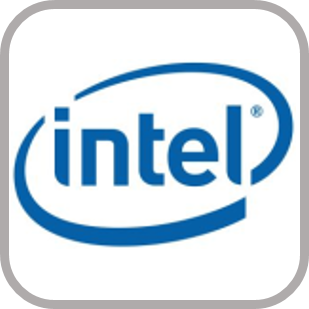 GOLD SPONSORS
About STAC Events & Meetings
STAC meetings bring together industry leaders to focus on challenging areas of financial technology. They range from large in-person gatherings (STAC Summits) to webinars and working group teleconferences.