The STAC Benchmark Council consists of financial organizations and vendors of technology and services.
Click here for a brief overview. Below is an alphabetical list of the member firms in each category.
(NOTE: Council members do not necessarily endorse or approve of any of STAC's products, specifications or statements.)
Click here to join this group of industry leaders or learn more about membership options.
303 Capital
3Red Partners
A.R.T. Advisors LLC
ABC Arbitrage Asset Management
ABN AMRO Clearing
AF Capital
AHL
AIG
AIM Tech
AKO Capital
Akuna Capital LLC
Alegro Global Ltd
Alfa Capital Markets
Algo Depth
Algo Engineering
algoinvest
Algorand
Algoteq
Allstate Insurance Company
Ally Financial
Alphagrep
AlphaWorks Capital Management
American Trust Investment Services
Apache Capital Management
Apollo Management Holdings
APT Portfolio
Aquatic Capital Management
ARB Trading Group
Arbillon Capital AG
Arctic Lake
Arfima Trading SL
Aristos Capital LLC
Armada Securities Trading
Armistice Capital
Arya Fin-Trade Services India Pvt Ltd
Aspect Capital
Athena Capital Research
Atlas ATS Inc.
Atreyu Group LLC
Atto Capital LLC
Augenix LLC
Auros Global
Australian Securities Exchange
AWSF Capital Group
AX Trading, LLC
AXA
Axiom Markets
B2C2 Ltd
B3
Baader Bank AG
Balyasny Asset Management L.P.
Bank of America/Merrill Lynch
Bank of Russia
Bank of Tokyo-Mitsubishi UFG
Banque de France Representative Office in New York
Barak Capital
Barclays
Batlivala & Karani Securities (India) Pv
BAXTER-FX
BCSGM
BEC Capital
Beijing Genwealth Capital Co., Ltd
Belvedere Trading, LLC
BestX
BGC Partners
BIDS Trading L.P.
Bishop Capital Management
Bittrex Inc
BlackRock
BLB Commodities Limited
Blockchain.com
Blockfills
Bloomberg
Blue Trading Systems, LLC
Bluefin Trading
Bluefire Capital
BMO Capital Markets
BNP Paribas
BNY Mellon
Boerboel, LLC
Boggess Asset Management
Bolsas y Mercados Españoles
Boston Options Exchange
BP Oil
Braverock Investments, LLC
Bridgewater Associates, LP
Broad Reach Management
BTG Pactual
BTIG
Budo
Bull Tech
Buttonwood Group Trading
Calcada AG
CanDeal DNA
Cantor Fitzgerald
Capital Fund Management
Capital One Financial
Capstone Holdings Group
Carax
Cardinal Capital Management
causaLens
Caxton
Celera Group
Charles Schwab
Chicago Board Options Exchange and National Stock Exchange (NSX)
Chicago Trading Company
Chi-X Australia
China Securities Co., LTD.
Chopper Trading
Citadel
Citadel Securities
Citi
CITIC
CityIndex Ltd
Clayland Willow PCC
ClearBridge Investments, LLC
Clear Street
CLSA (UK)
CMBI
CMC Markets
CME Group
CMT Asia
CNSX Markets Inc.
Coatbridge Capital
Cognitive Capital LLC
Coinbase
CoinDCX
Commerzbank AG
Computer Voice Systems, Inc.
Concorde Trading LLC
Consolidated Trading LLC
Cowen | ATM
Coredax Co., Ltd
CQG, Inc
Crabel Capital Management LLC
Craig Drill Capital
Credit Agricole
Credit Suisse
Cross River Bank
Cutler Group, LP
Daiwa Institute of Research
DAngelo Group LLC
Daksh Trading
Danske Bank Markets
DarkBridge
Data Capital Management
DAW Trading
DBS Bank
DE Shaw
Dearborn Capital
Delwar Capital Management
Demarc Capital
Depige
Desai Capital Management
Deutsche Bank
Deutsche Boerse
DGR Capital LLC
DNB Bank ASA
Dogpatch Trading
Domeyard, LP
DoorDarshi Advisors
Dosadi Capital
DriveWealth Technologies
DRW Trading
DTCC
Dunamis Trading Group
DV Trading
E*Trade Financial
E2M Investimentos
Eagle Market Makers
Eagle Seven
Eagle Trading Systems R&D LTD.
Eclipse Options (HK) Ltd
Edelweiss Financial Services
Edgestream Partners LP
Edgewater Markets LLC
Efficient Frontier
EIS Global
Element Capital Management
Emkay Global
Engineers Gate
Enova Financial
Epoch Capital Pty Ltd
Ergon Capital Management
ETX Capital
Eurex Frankfurt AG
Exane
ExodusPoint
ExxaBlock
Fairtree Capital
Fannie Mae
Fidelity Investments
Financial Conduct Authority
Financial Market Engineering Ltd
FIS Global
FlexTrade Inc
Flow Traders US
Forex Capital Markets (FXCM)
Formica Capital
Fortress Management
Forty 7 Tech LLC
FQS Capital
FTSE Group
FXAll
FXCubic
G-Research
Gain Capital Group, LLC
Galaxy Digital
Gama Global
Gelber Group
Gemini
Geneva Trading
Genk Capital
GFI Group
GFO-X
Global Markets Exchange Group
GMO-Z.com Trade UK Limited
Goldenberg Hehmeyer Trading Company
Goldman Sachs
Goodbody Stockbrokers
Grasshopper
Graviton Research Capital LLP
Graystone Trading
GRIP Investments
Group One Trading
GSA Capital
GX2 Systems, LLC
GTS Securities LLC
Guosen Securities
Guotai Junan Futures
Hanwha Investment & Securities
HAP Trading
Hard Eight Futures LLC
Hardcastle Trading, USA LLC
Harmonic
Hartree Partners
HC Tech
Headlands Technologies
Highland Technology Partners
HSBC
Huatai Futures Co Ltd.
Hubbell
Hudson River Trading
ICAP Services North America
ICE
IEX Group
IG Index
IMC Financial Markets
Indonesia Stock Exchange
ING
Invariant Trading
Invesco
Investment Alpha LLC
Ion Asset Architecture UK
ION Group
iRage Capital Advisory Private Limited
Ironlight Group, Inc.
Istra
Itiviti
ITS Trading
Jane Street
Japan Exchange Group, Inc.
Jefferies LLC
JNK Securities
JP Morgan Chase
Jump Trading
Kabouter Management
Kai Volatility Advisors
Kapital Trading
Kare Portfolio Management
Kavout Securities
KB Securities
King Street
Kinkopf Capital Management
Kohl Trading
Komico, LLC
Kyte Group
Lane Financial LLC
Laurion Capital Management
Lidya Trading
Life Trading Pty Ltd
Liger Investments Limited
Lighthouse Financial Technologies
Liquid Capital Group
Liquidnet
Lloyds Banking Group
LMAX
London Metals Exchange Ltd
London Stock Exchange
Lord, Abbett & Co. LLC
Luoshu Investments
Luo Capital Advisors
Lydia Trading
Macquarie Group Limited
Mako Europe Ltd
Man Group
Mana Partners LLC
Manticor
Marquette Partners
Marshall Wace LLP
Mathisys India LLP
Maven Securities Limited
Maverick Derivatives B.V.
Memx
Mexican Stock Exchange
MIAX Options
Midas Technologies
Millennium Partners
Milton Labs LLC
Mizuho Securities
Moment Technologies
Moody's Analytics
Morgan Stanley
Morningstar
MSCI
NASDAQ OMX
National Bank of Canada
National Commodity and Derivatives Exchange Ltd
National Stock Exchange Of India
Nazare Point
NEO Exchange
Neowise Labs
Neuberger Berman
New York Genome Center
Newcastle Trading
Nobilis Capital
Nomura
Norlys Energy Trading
North Point Global Pte Ltd
Northern Trust
NYC Finance
NYSE
NYTrade
O'Shaughnessy Asset Management
OKCoin
Old Mission Capital
Omega Securities Inc
OMERS
OneChicago
Open Futures
OpenLink Financial
OPG Securities
Optimum Complexity
Options Clearing Corporation
Optiver B.V.
OQuant
Ortus Capital Management
Parallax Volatility Advisers
PDT Partners
Peak6 Investments LP
Pershing LLC
Peta Trading
Phi Strategies LLC
Pinely
Pinnacle View Capital
PNT Financial
Point72
Port 22, LLC
Pragma
Prime Analytics, LLC
Prudential
Puppetmaster Trading
Q-Squared Technologies
QCP Trading
QMS Capital Management LP
QQFund.com
qSpark
QTrade Capital
Quadeye
Quantbot Technologies, LP
QuantConnect Corporation
Quantlab Financial LLC
quantPORT
QuantZ
Qube Research & Technologies
Qubitia Solutions S.L.
Questrade
Queueco
Quiet Light Securities LLC
Radix Trading
Raghunandan Money
RBC Capital Markets
Realtick LLC
Renaissance Capital
Richfox Capital
Rival Systems
ROFEX
Rotella Capital Management
Royal Bank of Scotland
RSJ Securities a.s.
Saccade Capital Limited
Samsung Futures
Saxo Bank
ScalpTrade
Schonfeld Group
Science Vessel Lab
SCT Capital Management
Securities and Exchange Commission
SEEKERS Capital Group
Seven Eight Capital, LLC
Shanghai Mingshi Investment Management
Sigma Technology Co., Ltd.
Silverleaf Capital
Simplex Investments
Singapore Exchange Limited
SinoPac Securities
Small Exchange, Inc.
Smarkets
Societe Generale
Source Capital AG
Spiral
Spire Europe, Ltd.
Squarepoint Capital
SSW-Trading
Standard Bank
Standard Chartered
State Street Bank
Sterling
Summit Securities Group LLC
Sumo
Sunrise Futures
SurfacExchange
Susquehanna International Group
Swedbank
Synerwealth Financial Ltd
T0
Taiwan Futures Exchange
Tang Ping Kong Limited
Tanius Technology
TD Ameritrade
TD Securities
Tensor Technologies AG
Tenzan Capital
TeraExchange
ThinkEquity
Tibra Capital
TMX, Inc.
Token Capital Management Ltd
Tolo Technologies
Topaz Development
Tower Reasearch Capital, LLC
Trade Ideas LLC
Tradebot Systems, Inc.
TradeForecaster LLC
TradeLink LLC
Tradelogiq
TradeStation Technologies
Tradeware Technologies
Tradeweb LLC
Trading Machines
Trading Technologies
Tradition
TransMarket Infrastructure Holdings LLC.
TransUnion
Triumph Asset Management
True Trade Markets
TRV Trading
Tudor Investment Corporation
Tullett Prebon
Two Sigma Investments
Tyler Capital
UBP
UBS
UniCredit
United Futures Trading Co
Valkyrie Trading
Vatic Labs
VCMT
Vector Trading
Verition Fund Management
Verscale
Vigilant Global
Virtu Financial
Vista Financial Limited
Volant Trading
Walleye Trading Advisors LLC
Warsaw Stock Exchange
Wellington Management LLP
Wells Fargo
Westpac Banking Corporation
WH Trading
Wholesale Markets Brokers' Association
Wildwood Trading, LLC
Winton Capital Management
Wolverine Trading
WOOD & Company
WorldQuant, LLC
XLP Capital
XP Investments
XR Trading
XTX Markets Limited
XY Capital Group
XY Investments
Yuanta Securities
Technology or service providers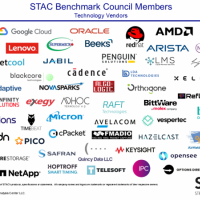 (click above for logos)
IIT Stuart School of Business