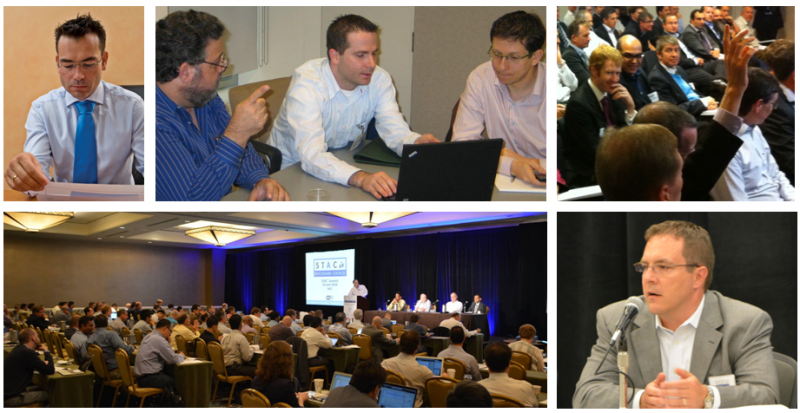 Getting value from STAC doesn't have to cost a thing. You and your firm can benefit right away. But paid memberships in the STAC Benchmark Council offer many additional benefits. The options are described below.
Anyone:
Join the STAC mailing list to hear about new research, events, and other news. Create an account to access public STAC Reports and other materials. No charge. To start, just enter your email address at the bottom of this page.
Financial institutions:
If you work for a financial organization that is not already a STAC member and you would like to attend key STAC events, please set your firm up with a free Observer Membership.
If you would like people at your firm to obtain non-public test results, access detailed configuration info for all systems tested, use STAC Test Harness software internally to "Mark your tech to market™", drive requirements for testing programs, or influence benchmark specifications, please contact us to request a Contributing or Recipient membership agreement. Click here for details on membership options.
Other user firms:
Firms from a variety of non-financial industries have been getting involved with STAC. We welcome this but would like to have a brief chat to learn more about your interests. Please contact us.
Vendor firms:
If you represent a technology vendor, please view the details on membership options, then contact us to request a membership agreement.
All other organizations:
If your organization supplies tools, consulting, or other ancillary products and services, or if you are with a university, analyst firm, or media outlet, feel free to contact us to discuss the current options available.