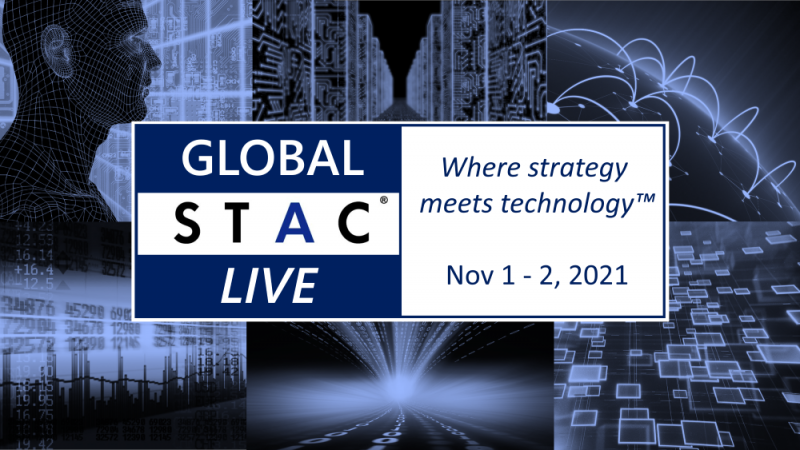 Thanks to all of you who made Global STAC Live Fall 2021 a great success. While we missed seeing you in person this year, we are thrilled that the STAC community was able to gather and discuss finance's critical technology needs and trends.
STAC Summits bring together industry leaders from top financial and technology firms to discuss ways to meet important engineering challenges in finance using innovative technologies.
This fall's Global STAC Live covered timely technology topics in analytics, tradeflow, and operational intelligence. Technologists from Facebook, Morningstar, CME Group, Bloomberg, Lucera, Bitnomial, Citihub, Oxford-Man Institute of Quantitative Finance, the sktime project, and some very innovative tech vendors spoke.
In addition, several vendors in each city presented the latest high tech to deal with big data, big compute, machine learing, time-series analytics, low-latency, FPGA, networking, and time sync challenges.
The agenda, recorded presentations, and slides from the events are available here.
(Slides and videos are for members only.)
Plans are now underway for the in-person STAC Summits in 2022. Dates are:
Spring 2022
Chicago: May 10
London: May 19
New York City: June 1
Fall 2022
New York: October 19
Chicago: November 1
London: November 10
If you'd like to attend, speak, sponsor, or exhibit, please contact us.