STAC Summit, 6 Jun 2019, NYC

STAC Summits bring together industry leaders in ML/DL engineering, data engineering,
system architecture, application development, infrastructure engineering, and
operational intelligence to discuss important technical challenges in the finance industry.
Come to hear leading ideas and exchange views with your peers.
WHERE
New York Marriott Marquis, 1535 Broadway, New York
Astor Ballroom

Agenda
Click on the session titles to view the slides and videos.
&nbsp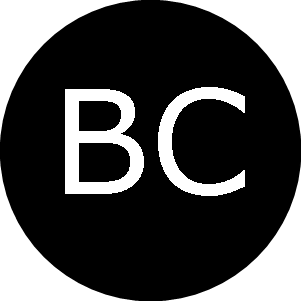 Big Compute

Fast Compute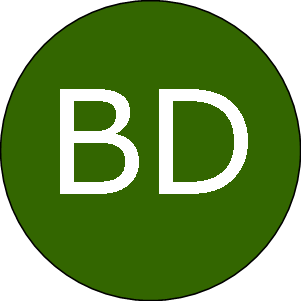 Big Data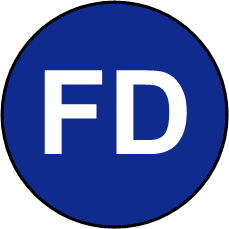 Fast Data
&nbsp
| | |
| --- | --- |
| | STAC Update: AI Workloads |
| | Michel will discuss progress toward benchmark standards for ML/DL techniques and technologies based on problems that finance firms in the STAC Benchmark Council have said they care about. |
| | |
| --- | --- |
| | Panel: AI and the engineer |
| | Financial firms are increasingly using machine learning or deep learning (broadly, "AI") to improve outcomes or automate functions. Like many other key components of a business plan, AI is a team sport. A brilliant researcher can't be productive without a lot of help with data, technology, and process management. Fortunately, many of these skills exist already in the finance industry, whether it is managing large amounts of data, designing systems for high performance, or managing uncertain processes in an agile way. What are the key engineering and development skills needed on effective data science teams? What technologies are most crucial to understand today and in the near future? How much data science knowledge does a technologist need in order to be a highly effective data engineer or ML engineer? Which parts of the process are most likely to be automated, purchased, or outsourced in the near future, and which parts will continue to rely on in-house (human) technologists? Our panel will discuss. |
Innovation Roundup
"Bigstream: The Autonomous Data Platform for Accelerated AI"
    Roop Ganguly, Chief Solutions Architect, Bigstream
"Beyond Low Latency Market Data – Real-Time Signals-as-a-Service"
    David Taylor, Chief Technology Officer, Exegy
"How Your Storage Architecture Mismatch is Hurting Machine Learning Performance"
    Björn Kolbeck, Co-founder/CEO, Quobyte
"Storage Solution for Scaling AI"
   Boni Bruno, Chief Solutions Architect, Dell EMC
"AI is hot. Here's how to cool it."
    Dave Weber, Wall Street CTO & Director, Lenovo
&nbsp
| | |
| --- | --- |
| | Productionizing ML & DL models at scale |
| | Recent years have seen tremendous advances in tools and processes to facilitate the training of machine learning and deep learning models. However, putting these models into production is not as well supported. The CI/CD ecosystem that has evolved for deploying and monitoring traditional web applications is a rich starting point but doesn't support some key requirements of ML/DL models. At Paperspace, Raj works with clients to overcome these challenges and build out effective CI/CD pipelines for AI. In this talk, he'll share some emerging patterns, state-of-the-art methods, and best practices that leading companies are using to productionize their models. |
Innovation Roundup
"Taming Monte Carlo with Intel PSG libraries"
   Mutema Pittman, Director of Enterprise Business Division, Programmable Solutions Group, Intel
"18X Faster -FRTB- 60B Global Trades"
    William Hill, Lead Data Scientist, ViON (speaking for Axellio)
"Effective, lossless, and fast compression for timeseries"
    Feargal O'Sullivan, CEO, USAM Group (speaking for QuasarDB)
"Levyx: System Software for Computational Storage in Fintech"
    Matt Meinel, SVP Solutions Architecture, Levyx
"HFT User Interface Platform"
    Robert Cooke, CTO and Founder, 3Forge
"Economics of Performance. An Oxymoron or Reality?"
    Brett Miller, Field Chief Technology Office, Violin Systems
"Billions of files, PB of data, what do I do now?"
    Christian Smith, Vice President, Product, Igneous
"Ultra-High Performance Object Storage for Streaming Analytics"
    Ugur Tigli, CTO, MinIO
"Memorize the Future"
    Charles Fan, Co-founder and CEO, MemVerge
&nbsp
| | |
| --- | --- |
| | STAC Update: Big Workloads |
| | A lot of innovative solutions for big data and big compute workloads like enterprise tick analytics, strategy backtesting, and market risk are being subjected to STAC Benchmarks. If he can catch his breath, Michel will take us through the latest research. |
Compute, meet Data: Accelerating I/O at the micro and macro level

Ever-increasing demands from the business, the growth of new AI workloads, and the increasing pull of public clouds call for faster and more flexible ways to get data where it's needed in computations. Fortunately, the vendor community is competing and collaborating to solve these problems. Innovations include standards like NVMe and NVMe over Fabrics, persistent memory with interesting properties, new and enhanced distributed file systems, rapidly evolving cloud services, and products that claim to substantially mitigate problems we expect when compute and storage are separated by long distances. Sorting through this Cambrian explosion of offerings is a good problem to have, but a problem nonetheless. How should application developers think about memory and storage today? What's possible with file, block, and object storage? When is public cloud a realistic option, and when not? What are the promise and perils of disaggregated storage? Our panel of experts will debate. To kick off, some of the panelists will provide a short presentation:

"Managing NVMe Storage at Rack-Scale"
    V.R. Satish
"A Storage Architecture to Accelerate kdb+ "
    Andy Flesch, Regional Vice President Sales, WekaIO
"What if you don't have to move data?"
    Steve Wallo
&nbsp
| | |
| --- | --- |
| | STAC Update: Fast Data |
| | Peter will discuss the latest research and Council activities related to low-latency/high-throughput realtime workloads. |
Innovation Roundup
"Enyx nxLink Product Update & Announcements"
    Arnaud Derasse, Co-founder & CEO, Enyx
"Advanced FPGA Design Debug with Questa 'Visualizer' from Mentor"
    David Lidrbauch, Product Marketing Manager, Mentor
"Novasparks update, Tick To Trade: lets talk Numbers !"
    Cliff Maddox, Director of Sales, NovaSparks
"Streaming Telemetry for your Low Latency Network"
    Jag Tamvada, Director, Product Management, Cisco
"Leveraging Real Systems Monitoring"
    Theo Schlossnagle, CTO, Circonus
"New Time Services Available from Orolia"
    Trevor Bertrand, Senior Inside Sales, Orolia
"X-Rated"
    Davor Frank, Director, WW Sales Engineering, Solarflare
&nbsp
| | |
| --- | --- |
| | Understanding an ultra-fast market through ultra-accurate time sync |
| | Deutsche Boerse has invested heavily to instrument their exchange in order to monitor compliance, fairness, and other critical factors at the micro level. But doing so while the tick-to-trade latency of their members rapidly contracts has required increasingly accurate time synchronization at large scale. Toward this end, Deutsche Boerse has gained valuable experience deploying White Rabbit (roughly PTP with synchronous Ethernet) for time synchronization in their co-location network capture infrastructure. They have also built a data service that makes White Rabbit synchronized timestamps available to exchange members, enabling them to connect to Deutsche Boerse's White Rabbit master. In this talk, Sebastian and Andreas will discuss lessons learned through these projects and potential plans for further enhancements to the exchange's time sync architecture, including the possibility of something radically different. They will also reveal what ultra-accurate timestamps can tell us about the current state of the latency race among trading firms. Come ready to ask questions and toss around ideas. |
Panel: Time sync & capture in 2019

Maintaining event intelligence in electronic trading continues to get more challenging. Understanding events with clarity requires capturing those events, understanding exactly when they happened, and pulling them into meaningful analysis, whether that's for operations management or strategy development and backtesting. Our panelists will discuss these challenges and opine on the best ways to solve them. What kind of accuracy do trading firms need in the near future, and what kind of accuracy is possible? Are these even separable questions, or do new capabilities create their own demand? What kind of network does high accuracy require? How are 40G and higher bandwidths affecting requirements for capture? How are advances in storage and memory affecting capture architectures? What's changing and what's not in the build-vs-buy equation? To kick off, each will provide a short presentation:

"An ML-based Approach to Clock Sync at Scale"
    Dan Zheng
"Arista innovations for finance."
    Dr David Snowdon
"Synchronization (r)evolution in finance markets"
    Francisco Girela López
"News and updates from Exablaze"
    Dr Matthew Grosvenor
"Datacenter capture - choosing the right tools for the job"
    Dr Raymond Russell
About STAC Events & Meetings
STAC events bring together CTOs and other industry leaders responsible for solution architecture, infrastructure engineering, application development, machine learning/deep learning engineering, data engineering, and operational intelligence to discuss important technical challenges in finance.
Event Resources