STAC Report: kdb+ with DSSD D5 from Dell EMC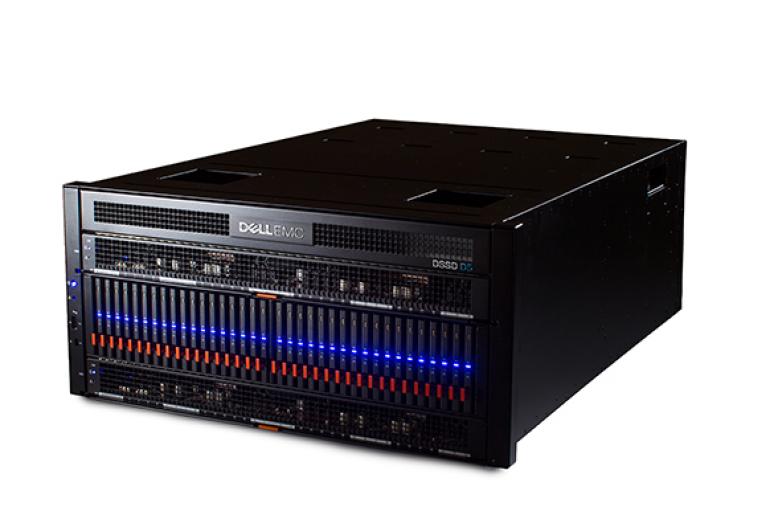 Largest scale tests so far break multiple STAC-M3 performance records
11 October 2016
We recently used STAC-M3 to test kdb+ with a DSSD D5, a flash appliance from Dell EMC. The STAC Reports are available here.
STAC-M3 is the set of industry standard enterprise tick-analytics benchmarks for database solutions that manage large time series of market data (tick data). In this project, we used both the baseline benchmark suite (Antuco) and the volume- and user-scaling suite (Kanaga).
The solution we tested involved a Dell EMC DSSD D5 storage system with 100TB of usable space. Kx Systems kdb+ 3.4 database accessed this storage via four shards distributed on four Dell EMC PowerEdge R730xd servers, which had two 22-core Intel Xeon E5-2699 v4 CPUs.
Compared to other publicly reported STAC-M3 mean response-time benchmarks, this solution set records in 8 of 17 queries in the baseline suite and 16 of 19 queries in the scaling suite. The solution performed better in most benchmarks than a previous solution using shared flash storage (SUT ID XTR160413), another solution with four 2-socket servers that used direct-attached SSD storage (SUT ID XTR141111), and a much larger distirbuted system using Lustre (SUT ID KDB150528). The solution exceeded 20GB/sec of mean throughput in each of the multi-year high bid benchmarks, the highest mean being just over 22GB/sec. This was also the first solution to be benchmarked with an additional year of data in the scale tests, bringing the total dataset size to 47.6TB.
STAC Reports for the baseline tests and scale tests, as well as detailed configuration information, are at the link above. Premium subscribers have access to the code used in this project and the micro-detailed configuration information for the solution.
To learn about subscription options, please contact us.
About STAC News
Read the latest about research, events, and other important news from STAC.