STAC Report: Kx Systems kdb+ 3.3 on Lenovo with Intel Broadwell EX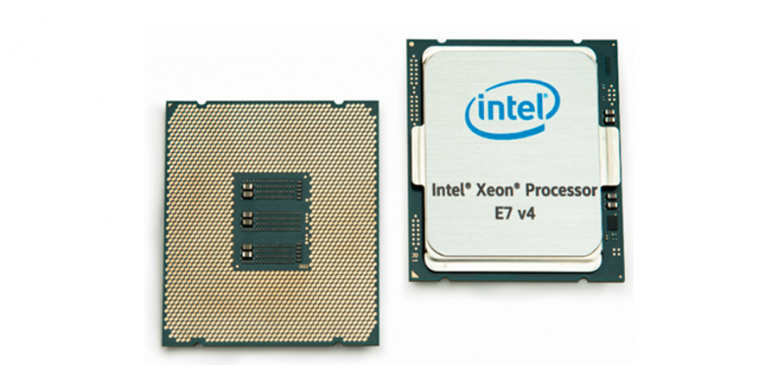 96-core server sets records in all 15 required benchmarks of STAC-M3 Shasta
9 June 2016
On Monday, Intel released the Xeon E7-8890 v4 (Broadwell EX) processor, the latest CPU designed for 4-socket servers, sporting more cores, cache, and features than previous 4-socket Xeons. Prior to launch, we got access to a Broadwell EX system from Lenovo and tested it with kdb+ 3.3, using the Shasta suite of STAC-M3. The STAC Report is available here.
STAC-M3 is the set of industry standard enterprise tick-analytics benchmarks for database solutions that manage large time series of market data (tick data). The Shasta suite is designed to test the real-world performance of operations on a dataset of a few terabytes. It is the same as the baseline Antuco suite except that under Shasta, the stack under test (SUT) may pre-load data into memory, and there is no requirement to clear the filesystem cache between benchmarks.
This Lenovo System x3850 X6 Server had 96 cores (4 x 24), as well as 3 x 2TB Intel SSD DC P3700. Importantly, it was decked out with 6TB of SK hynix DRAM in order to enable comparisons to an earlier 6TB system we tested against STAC-M3 Shasta, with 4 x Intel Xeon E7-4850 v2 (Ivy Bridge EX).
Compared to all previous STAC-M3 Shasta results, this SUT set new mean response-time records in 13 of the 15 benchmarks. Comparing the mean response times specifically to those of the Ivy Bridge EX SUT above, this SUT was:
Faster in all of the 15 required benchmarks

6 of which were over 2x faster
10 of which were over 45% faster

2.96x faster in the theoretical P&L benchmark (STAC-M3.β1.10T.THEOPL/s.TIME)
2.67x faster in the volume curves benchmark (STAC-M3.β1.10T.VOLCURV/s.TIME)
64% faster in the aggregated statistics benchmark (STAC-M3.β1.10T.STATS-AGG/s.TIME)
53% faster in the year-high bid benchmark (STAC-M3.β1.1T.YRHIBID/s.TIME)
Details are in the STAC Report at the link above. Premium subscribers have access to the code used in this project and the micro-detailed configuration information for the solution.
To learn about subscription options, please contact us.
About STAC News
Read the latest about research, events, and other important news from STAC.