STAC Report: STAC-A2 on Nvidia Tesla K80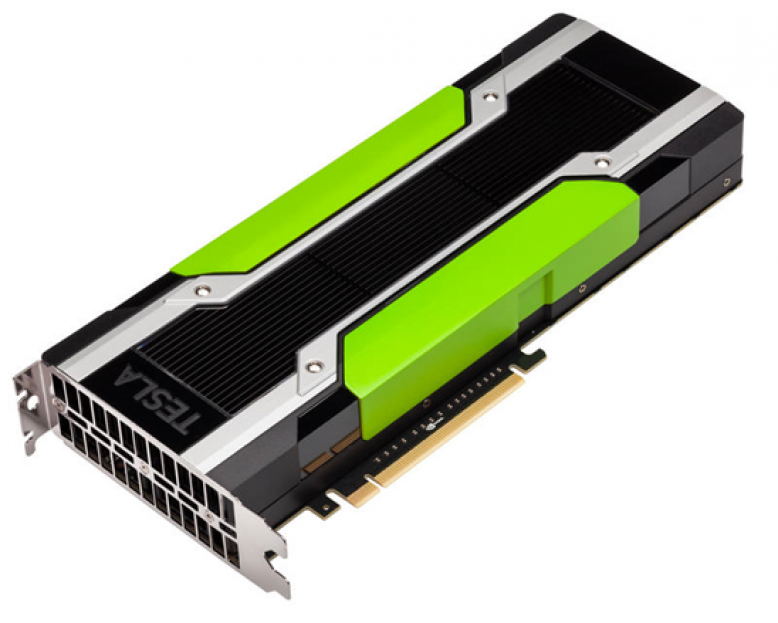 Highest energy efficiency and baseline benchmark speed to date.
November 18, 2014 -  SuperComputing 2014 Conference
Today STAC released audited STAC-A2 Benchmark results for a server using the just-announced Nvidia Tesla K80 dual-GPU Accelerator board. The "STAC Pack" (benchmark implementation) from Nvidia used CUDA 6.5 and had new optimizations that took advantage of the increased memory of the K80. The system was configured to use just two CPU threads in the host server, a Supermicro SYS-2027GR-TRFH. Compared to other publicly reported systems, this system delivered the:
Highest energy efficiency to date (STAC-A2.β2.GREEKS.EFFICIENCY). This was 40% better efficiency than the next best system (INTC140507).
Fastest warm time to date in the baseline end-to-end Greeks benchmark (STAC-A2.β2.GREEKS.TIME.WARM). This was 1.85x the speed of the next fastest system (INTC140815).
Fastest cold time to date in the baseline benchmark (STAC-A2.β2.GREEKS.TIME.COLD). This was 1.65x the speed of the next fastest system (INTC140509)
The results of these tests are available here.
STAC-A2 is the user-developed benchmark standard based on financial market risk analysis. Designed by quants and technologists from some of the world's largest banks, STAC-A2 reports the performance, scaling, quality, and resource efficiency of any technology stack that is able to handle the workload (Monte Carlo estimation of Heston-based Greeks for a path-dependent, multi-asset option with early exercise).
​As always, premium STAC subscribers can also access the source code and binaries used in these tests, as well as the micro-detailed configuration information for the systems tested.
About STAC News
Read the latest about research, events, and other important news from STAC.