STAC Summit, 15 Nov 2018, London

Add to calendar: Google Outlook ical Yahoo
STAC Summits bring together industry leaders in architecture, app dev, infrastructure
engineering, and operational intelligence to discuss important technical challenges in
the finance industry. Come to hear leading ideas and exchange views with your peers.
WHEN
Thursday, 15 November 2018
STAC Exchange (exhibits) opens at 8:30am
Meeting starts at 9:00am
Networking Lunch at ~12:00pm
Conference concludes ~5:00pm
Reception immediately following.
WHERE
America Square Conference Center
17 Crosswall, London EC3N 2LB

Partial Agenda
&nbsp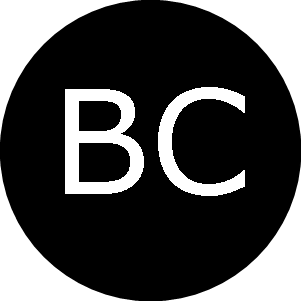 Big Compute

Fast Compute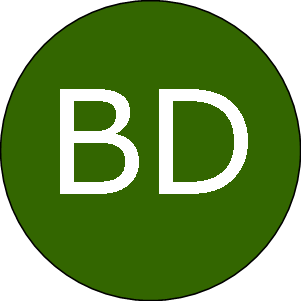 Big Data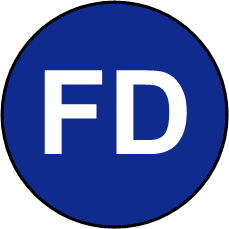 Fast Data
&nbsp
| | |
| --- | --- |
| | STAC Update: Big Workloads |
| | Peter will present the latest benchmark results for big data workloads like tick analytics and big compute workloads like derivatives valuation. |
| | |
| --- | --- |
| | Goodbye, Data Lake: Why continuous analytics yield higher ROI |
| | Faced with the need to handle increasing volumes of data, alternative datasets ("alt data"), and AI, many enterprises are working to design or redesign their big data architectures. A traditional approach is to store everything in a data lake, process it via ETL, and analyze it in batch or interactive modes. However, in Ori's view, this decade-old approach fails to generate sufficient ROI. In this talk, he will argue for a different approach in which information is ingested, enriched, and analyzed in context as it arrives, including via machine learning or deep learning, then immediately made available to users or to drive automated actions. He will also argue that it's possible to take full advantage of modern hardware, micro-services and serverless functions to achieve much higher performance while still benefiting from CI/CD, auto-scaling, and fast software rollouts. In Ori's view, the resulting "continuous analytics" solutions yield faster answers for the business while remaining simpler and less expensive for IT. |
| | |
| --- | --- |
| | Additional Big Workload sessions to be announced |
| | |
| | |
| --- | --- |
| | Benchmarking the value drivers of ML solutionss |
| | It's a non-trivial challenge to benchmark machine-learning techniques and technologies in a way that captures the key elements that are important to decision makers in a business. Investment managers and trading desks care about many things beyond raw performance, such as model quality, time to market, and cost. In this talk, Michel will use early test results from a common text-processing use case in finance to illustrate a general framework for ML benchmarks that can be applied by financial firms and technology vendors (oh, and by benchmarking firms). |
| | |
| --- | --- |
| | STAC Update: Cloud |
| | The STAC Cloud Special Interest Group (SIG) is a group of financial firms and vendors focused on improving assessments and dialog relating to public, private, and hybrid cloud solutions. Peter will review recent activities of the SIG. |
| | |
| --- | --- |
| | Is FPGA acceleration of financial analytics viable? |
| | FPGA technology has traditionally required custom hardware design and development in RTL. But according to panelists at the STAC Summits last spring, hardware and software is now available to ease creation of FPGA-accelerated algorithms and to deploy them quickly in the datacenter. The question is: are these new products up to the challenging demands of financial analytics? In this talk, Intel will discuss what kinds of workload make good targets for FPGA and present recent case studies where FPGA acceleration has been used for financial applications. While the main focus of these cases is the acceleration achieved, Intel will also discuss other key attributes such as scaling and ease of use. |
"Different" doesn't mean "Difficult": FPGA programming demystified

Speaker to be announced, Xilinx

FPGAs are emerging in more and more places as a way to accelerate a wide range of workloads, including financial analytics. Unlike traditional processing devices such as CPUs and GPUs, FPGAs are not instruction set machines with fixed architectures. Instead, FPGAs enable developers to create custom architectures optimized for specific workloads. To take advantage of this flexibility, developers must approach FPGA programming differently. But as Xilinx puts it, "different" doesn't necessarily mean "difficult". Xilinx will argue that FPGA programming is well within the reach of most software programmers, thanks to familiar languages such as C, C++, and OpenCL. The critical thing, according to Xilinx, is understanding instruction-level, data-level, and task-level parallelism, along with the dataflow paradigm. In this talk, Xilinx will detail how new software-like development flows are making FPGA acceleration accessible to a much wider audience.
| | |
| --- | --- |
| | STAC Update: Time Sync |
| | Peter will provide the latest information regarding STAC-TS tools and research in the area of time synchronization, timestamping, and event capture. |
| | |
| --- | --- |
| | STAC Update: Fast Data |
| | Peter will discuss the latest research and Council activities related to low-latency/high-throughput realtime workloads. |
| | |
| --- | --- |
| | White Rabbit and Beyond |
| | Deutsche Boerse have gained valuable experience deploying White Rabbit (roughly PTP with synchronous Ethernet) for time synchronization in their co-location network capture infrastructure. They have also built a data service which makes White Rabbit synchronized timestamps available to exchange members, and they are currently running a pilot project in which members can connect to Deutsche Boerse's White Rabbit master. In this talk, Andreas will discuss lessons learned through these projects. He will also discuss potential plans for further enhancements to the exchange's time synchronization architecture, from improving PTP to using something new and radically different. Come ready to ask questions and toss around ideas. |
| | |
| --- | --- |
| | Plain old PTP: Better than you think? |
| | It is not uncommon to hear that 1PPS doesn't scale well and PTP doesn't give sufficient accuracy for low-latency trading. The implication is that organizations who need scalable distribution of ultra-accurate time need to look beyond these two protocols. Matt has a different view. In particular, he contends that much of criticism lumped on PTP has to do with poor network implementations rather than anything fundamental to do with the protocol. Matt will argue that a well-designed PTP network can deliver time that is accurate to a nanosecond, uses familiar networking components and off-the-shelf (open source) software, and scales well too. In this talk, he will provide both theoretical and empirical evidence to back up this claim. Come to see if Matt can change your views about plain old PTP. |
| | |
| --- | --- |
| | Rethinking networks in finance |
| | In 2013, Dave Snowdon helped launch Metamako to deliver network hardware solutions to the ultra-low latency market. Five years and many plane trips from Sydney later, Dave and the Metamako team became part of Arista. In this talk, Dave will catch his breath and consider the big picture of networks in financial services enterprises. How do recent business and regulatory trends affect customer requirements around networking? What potential synergies exist between front-office and back-office networks? Dave will offer some opinions on these questions and take more from you. |
| | |
| --- | --- |
| | Additional Fast Data sessions to be announced |
| | |
Innovation Roundups

Full lineup to be announced shortly

A growing list of vendor presentations from firms including Bigstream, Chronos, cPacket, Enyx, Exablaze, Levyx, NovaSparks, Orolia Enterprises, QuasarDB, Seven Solutions, Solarflare, SQream Technologies, Tick Tock Networks, Weka.io, Zayo, and more.
| | |
| --- | --- |
| ~5:00pm | Networking Reception |
About STAC Events & Meetings
STAC meetings bring together industry leaders to focus on challenging areas of financial technology. They range from large in-person gatherings (STAC Summits) to webinars and working group teleconferences.