STAC Summit, 17 Oct 2017, Chicago
&nbsp

STAC Summits bring together industry leaders in architecture, app dev, infrastructure
engineering, and operational intelligence to discuss important technical challenges in
the finance industry. Come to hear leading ideas and exchange views with your peers.
WHERE
Illinois Institute of Technology Auditorium
565 West Adams Street, Chicago


Agenda
Click on the session titles to view the slides (may require member permissions).
&nbsp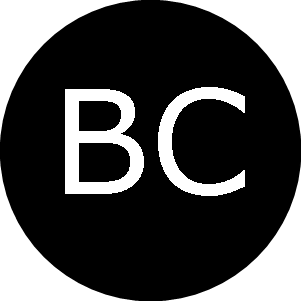 Big Compute

Fast Compute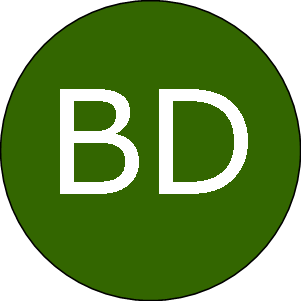 Big Data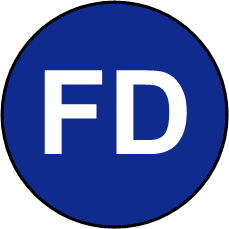 Fast Data
&nbsp
| | |
| --- | --- |
| | STAC Exchange |
| | Vendors with exhibit tables at the conference. (click here for the exhibitor list). |
Fireside chat: The evolution of trading technology & market structure

Interviewer: John Lothian, Executive Chairman, John Lothian & Company

Mike Beller entered the trading industry at the dawn of automated trading, as the CTO of what would become a highly visible HFT shop, Tradeworx, which founded Thesys Technologies as its technology arm in 2009. Since then, Thesys Technologies has grown from an in-house cost center to a profit center, which equips other market participants and regulators to handle modern markets. Thesys products underpin the SEC's MIDAS system, and the firm recently won the much-anticipated bid to create and operate the Consolidated Audit Trail, which will be the world's largest time-series database of market information. As the company has evolved, Mike has lived the life of both technology user and technology provider and has morphed from CTO to CEO. In this discussion, he will provide his views on the key regulatory and business trends that trading technologists should keep in focus, as well as the technology innovations that will have the biggest potential impact on the business. His host for this chat is John Lothian.
| | |
| --- | --- |
| | Machine learning in trading: Things to consider |
| | As in many industries, Machine Learning is a hot topic in finance today. How do the techniques that fall under this banner affect the trading landscape? How are firms of different sizes and market roles making use of ML? What types of models are being employed and why? Are time series prediction and strategy development necessarily the best opportunities? What are some technical implications of ML-related big data and big compute workloads that firms should consider? As someone with a long track record developing quantitative trading strategies and high-performance clusters, Brian will share his views. |
| | |
| --- | --- |
| | STAC Update: Big Compute |
| | Peter will present the latest benchmark results for big-compute workloads based on derivatives pricing. |
| | |
| --- | --- |
| | STAC Update: Big Data |
| | Peter will discuss the latest benchmark results involving big data workloads such as tick analytics and backtesting. |
| | |
| --- | --- |
| | A new landscape calls for new architecture: Re-thinking apps and data centers in the emerging world of storage |
| | Storage systems are undergoing huge, disruptive change. This change is partly driven by innovation in materials (3D NAND and various post-NAND flash technologies) and partly by high-bandwidth, tightly integrated interconnects. The result over the coming months and years will be to challenge fundamental assumptions about the role of volatile and non-volatile memory in applications, as well as how to support those applications with the right infrastructure. In this talk, David will explain the major trends in storage technology and the key questions that developers and architects should be asking themselves about their solutions if they wish to stay ahead of the pack. |
&nbsp
| | |
| --- | --- |
| | STAC Update: Time Sync |
| | Peter will provide the latest information regarding STAC-TS tools and research in the area of time synchronization, timestamping, event capture--including software tools to demonstrate compliance with time-sync regulations. |
| | |
| --- | --- |
| | STAC Update: Fast Data |
| | Peter will discuss the latest research and Council activities related to low-latency/high-throughput realtime workloads. |
| | |
| --- | --- |
| | Why you're probably leaving C++ performance on the table |
| | Getting the lowest latency or highest throughput from C++ code remains a top priority for many trading firms. That explains the enthusiastic response to our panels on C++ and HFT last year. One of those panelists was Tom Rodgers, who has over 20 years of experience writing high-performance C++ code for trading firms and is on the ISO C++ Committee, including SG 1 (concurrency) and SG14 (low latency). After providing a quick review of the structure of modern machines, Tom will discuss fundamentals such as the cache, alignment of data, and data placement. He will cover the importance of structuring code to give the compiler the most information possible for optimization, and he'll show the differences in machine code that result from optimal versus non-optimal code. Finally, he'll touch on key performance issues in multi-threaded design, challenging some common assumptions along the way (e.g., is lock free always better?). |
| | |
| --- | --- |
| | The State of Play in FPGA |
| | As the latency race continues to compress the time delta between successful and unsuccessful trades, FPGA-based solutions continue to play an important role in the architecture of many trading firms. In this panel discussion involving players with different value propositions around FPGA, we'll get perspectives on a number of questions, such as: What is the state of the art for FPGA hardware, and what trajectory can we see for future products? Do the hardware suppliers share the same product priorities as trading firms, or is there a widening gap? What is changing and what is staying the same in how firms are deploying FPGA-based solutions? How are leading firms handling the productivity challenge of FPGA DevOps? Come hear our panelists' answers and ask some questions of your own. |
&nbsp
&nbsp
PLATINUM SPONSORS
GOLD SPONSORS
MEDIA PARTNER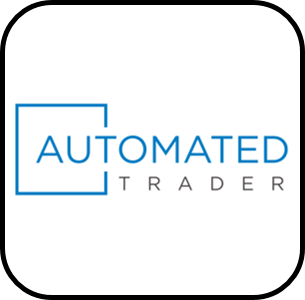 About STAC Events & Meetings
STAC events bring together CTOs and other industry leaders responsible for solution architecture, infrastructure engineering, application development, machine learning/deep learning engineering, data engineering, and operational intelligence to discuss important technical challenges in trading and investment.
Event Resources